PTA clients and students with food (and drink) businesses have been in the press over the past month and we want to share their good news…
Gail Lillian's popular food truck business Liba Falafel expanded to a brick and mortar location in Oakland this year. The San Francisco Chronicle recently featured a great review of the business.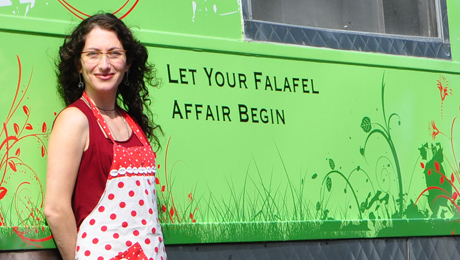 Renaissance graduate and teacher Heidi Gibson's and Nate Pollack's business The American Grilled Cheese Kitchen has reached a milestone — 1 million grilled cheese sandwiches sold in just a little over four years of business. And they are in the process of expanding again!
Rachel Saunders, owner of Blue Chair Fruit Company has a new book coming out this month — Blue Chair Cooks with Jam and Marmalade!  It's all about how to incorporate fruit preserves into your cooking.
And Renaissance graduate, Tim Lee will be opening Liquid Gold on Hyde Street in San Francisco, the city's newest bottle shop and tap room. The grand opening was Saturday!
Please join PTA in showing your support for local small businesses and these hard-working, passionate entrepreneurs!