Being the owner of your own small business is a fantastic undertaking.  Here is where you prove your concept, sell your product for a profit and become a social entrepreneur, changing the world one transaction at a time.  Yet, being a small business owner CAN be isolating and sometimes lonely.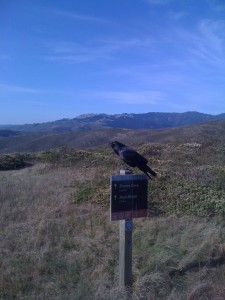 However, there IS one simple and successful support strategy that is free, motivational and really helpful from a practical perspective.  This is a solution that will provide information, motivation, and access to resources.  This is a solution you can develop without spending a lot of time and money on professional advisors and/or consultants.
Solving Isolation
All business owners need personal support, access to accurate information, and to be around people who can motivate and inspire. Business is an interdependent environment of vendors, competitors, and resources. Business owners need to set up support systems that are appropriate (for level and content), easy to use (accessible) and timely (available when and where they are most needed).
The first step and easiest solution is to find a support partner who will help make you accountable.  The support partner is your unconditional "business friend". Ideally, this is someone also in business like you who can listen, give emotional support for your business issues, and can provide constructive feedback on business dilemmas and opportunities.
The relationship is bi-directional – each support partner helps the other. You may agree to meet weekly, catch-up, share problems and successes, and then use your partner as an objective reviewer for your plans of the week. The meeting should be a check-in for ongoing support and follow-up. It is also key that this be on-going and long-term (e.g. 6 months) so that your support partner gets exposed to the issues and understands the context and the players in your world. Your meetings with your support partner can be a catalyst for positive change and an opportunity to talk discreetly about business issues outside of your own business environment.
Roberto felt that getting his business marketing efforts off the ground was so difficult he ignored many of the key initial steps. He felt the isolation and frustration and had no one to really talk to that could relate to his issues of time management, cash flow and making internal decisions. Then he found Maria who was in a very similar situation, yet in a totally different business. They liked each other, respected each others' opinions and set-up a weekly review meeting over coffee every Friday when they could talk to each other, give each other feedback, and commit to an action for each week. These meetings continued weekly for many months and were supported by the occasional e-mail and phone call.
All you need to starts is to find ONE person in business like yourself.  This will need to be someone you like and trust…and is willing to help you just as you will help them.  Try it out and see if this will help you build your business and get the support you need to keep going and flourish!