At Paul Terry & Associates we help small business owners build successful and sustainable enterprises. Our consulting process is focused on clear assessments, careful advice and taking action. Central to our approach is business action planning.
Your passion and a strong vision for your enterprise may have launched you into small business ownership. However, a great idea alone won't make you a successful business owner. You must turn your initial ideas into realistic goals with a specific plan for action.
Whether you are an emerging entrepreneur or an experienced business owner entrenched in the complexities of running a business, business action planning can help you identify measurable goals and create specific steps to reach your desired outcomes.
Every area of your business – customer/client relations, business operations, ownership expansion, and your eventual exit from the business – can benefit from action planning. So how do you begin?
DEFINE YOUR GOAL
Put it in writing. Writing down exactly where you are today and where you want to be in the future will force you to think concretely. Taking the time to write down your goals may spark some new ideas, too.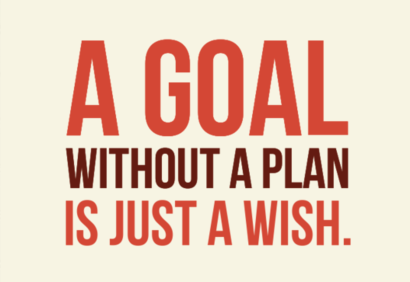 Be S.M.A.R.T. – that is, specific, measurable, achievable, realistic and timely/time-bound. You need to be able to clearly state what you want to achieve and your goal needs to be concrete and doable. Initially, steer clear of goals that might take you three to five years to achieve. Once you get comfortable with the action planning process, you can use it to tackle bigger, longer-term goals. For now, stay focused on something you can attain within a year's time, or even less.
SET YOUR ACTION STEPS
Take it one step at a time. You are much more likely to attain your goal when you identify specific steps to reach it. Each step needs a realistic deadline and an estimate of how much it will cost you—not just in dollars but in your time and other resources.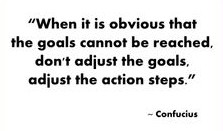 GET SUPPORT
Everyone needs someone to lean on. Trusted advisors and people in your business support network are essential during this process. They can be a sounding board while you create your plan and they can keep you accountable once you have a plan… every step of the way.
USE YOUR PLAN
Long and pretty isn't necessary. A business action plan isn't a fancy document—it's a usable one. It needs to be accessible and referred to frequently. It might help to set reminders on your calendar to review it so that you can stay on track and make adjustments if necessary.
Still feeling daunted by action planning? We support clients through the action planning process every day –helping them create relevant goals, identify specific action steps, measure results and stay on track. How can we help you build a successful outcome?