On Wednesday, October 7th, Renaissance Entrepreneurship Center will be honoring three graduates of Renaissance's 14-week Business Planning class at their annual gala. The award winners are exemplary business owners who have minimized personal risks and were motivated to plan carefully in order to launch successful small businesses. It has been a pleasure to teach them, provide one-on-one support when needed, and watch their progress as they establish their businesses and positively impact their community.
Established Entrepreneur of the Year Award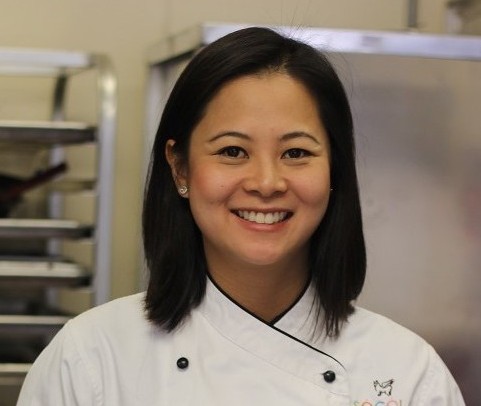 Wendy Lieu, owner of Socola Chocolatier, had already been operating her chocolate business part-time with her sister for many years when she took the Business Planning class in 2012. With the business skills and confidence she gained in the class, she  was ready to take the business to the next level.  In early 2014 Wendy and her sister Susan opened their retail shop on Folsom Street in San Francisco. They now employ five people and also have a thriving wholesale business!
Emerging Entrepreneur of the Year Award

Antoinette Sanchez, owner of Endless Summer Sweets, was a long-time Renaissance employee who worked with me to coordinate the Business Planning Class at Renaissance SoMA. She took all the Renaissance classes, received access to financing support from Gwendolyn Wright of The Wright Consultants, and studied with La Cocina. She left Renaissance two years ago to focus full-time on bringing funnel cakes and kettle corn to parties, events and street festivals all over the Bay. She will soon open her own store on Shattuck Avenue in Berkeley!
A graduate of the Business Planning class and a long-time Renaissance business incubator tenant, Brigette Renee LeBlanc, owner of LeBlanc and Associates, LLC has used all her training, support and referrals to develop her own business providing full-service event consulting to Bay Area clients.
These three women were committed students, wrote great business plans and took what they learned and applied it to their businesses. We are so proud of them and what they have accomplished. Please join me in congratulating these amazing small business owners!
Join Renaissance at City View Metreon on Wednesday October 7 at 5:30pm to honor the Entrepreneurs of the Year and enjoy the Renaissance pop-up café, dessert bar and marketplace. Many  Business Planning Class graduates will be in attendance. Many graduates have generously donated their products and services to the auction, including Heidi Gibson of The American Grilled Cheese Kitchen, Seán Patrick of Calibur, Gail Lillian of Liba Falafel, Nick Hormuth of Pedal Inn Bike Tours and Provisions, and Steve Fox of Urban Putt. We invite you to attend the Gala, reconnect with business colleagues, and enjoy the program plus networking, food and music!